15.12.2017

The aerospace and automotive sectors are dynamically developing and Polish companies demonstrate huge potential which may be used on a large scale. That is why already on 10-11 October 2018 in G2A Arena in Rzeszów will take place the biggest meeting of representatives of the aerospace and automotive industry in Poland and Central Europe – ASA Meetings.
28.11.2017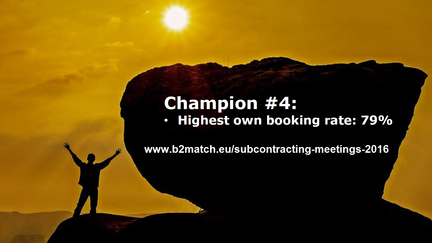 The annual conference which summarizes the activities of the Enterprise Europe Network was held 20th-22nd November 2017 in Tallinn. It summed up the results of the events held by the EEN in 2016. Out of 324 events organized by EEN centers, seven best events were chosen and the methods of organizing the awarded events were given as best practices to be followed - among them were Subcontracting Exhibition along with Subcontracting ITM Meetings!
30.10.2017
We are presenting you with the latest interactive issue of Poznań Fair Magazine "Calendar of trade fair in 2018". It is absolutely unique publication onto polish market! We invite you to click!
More news
---

WELDING: 07-10.06.2016
.